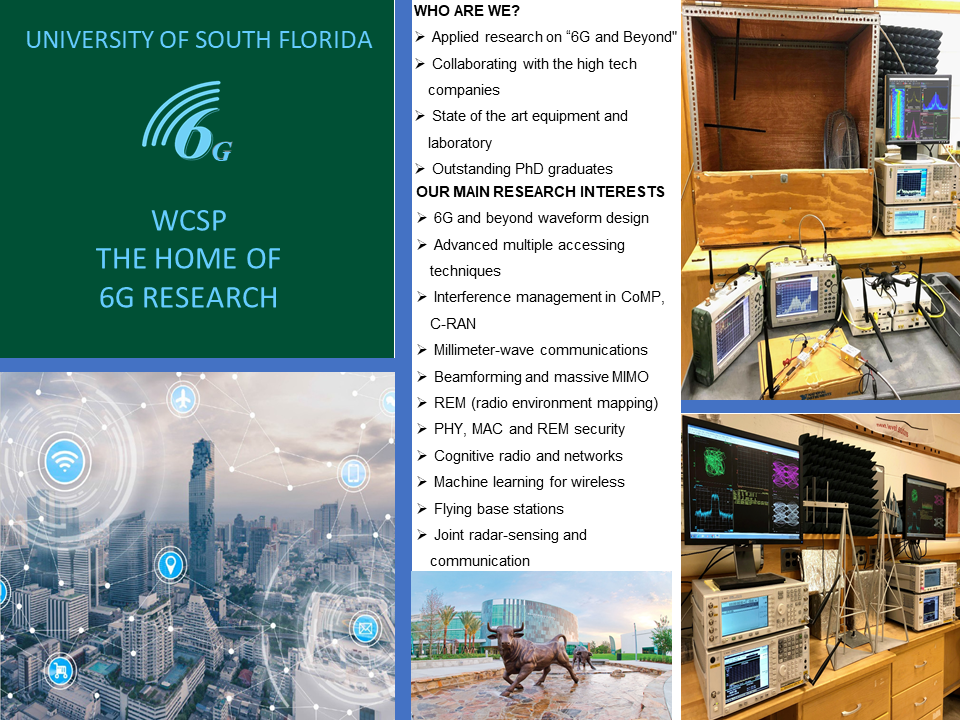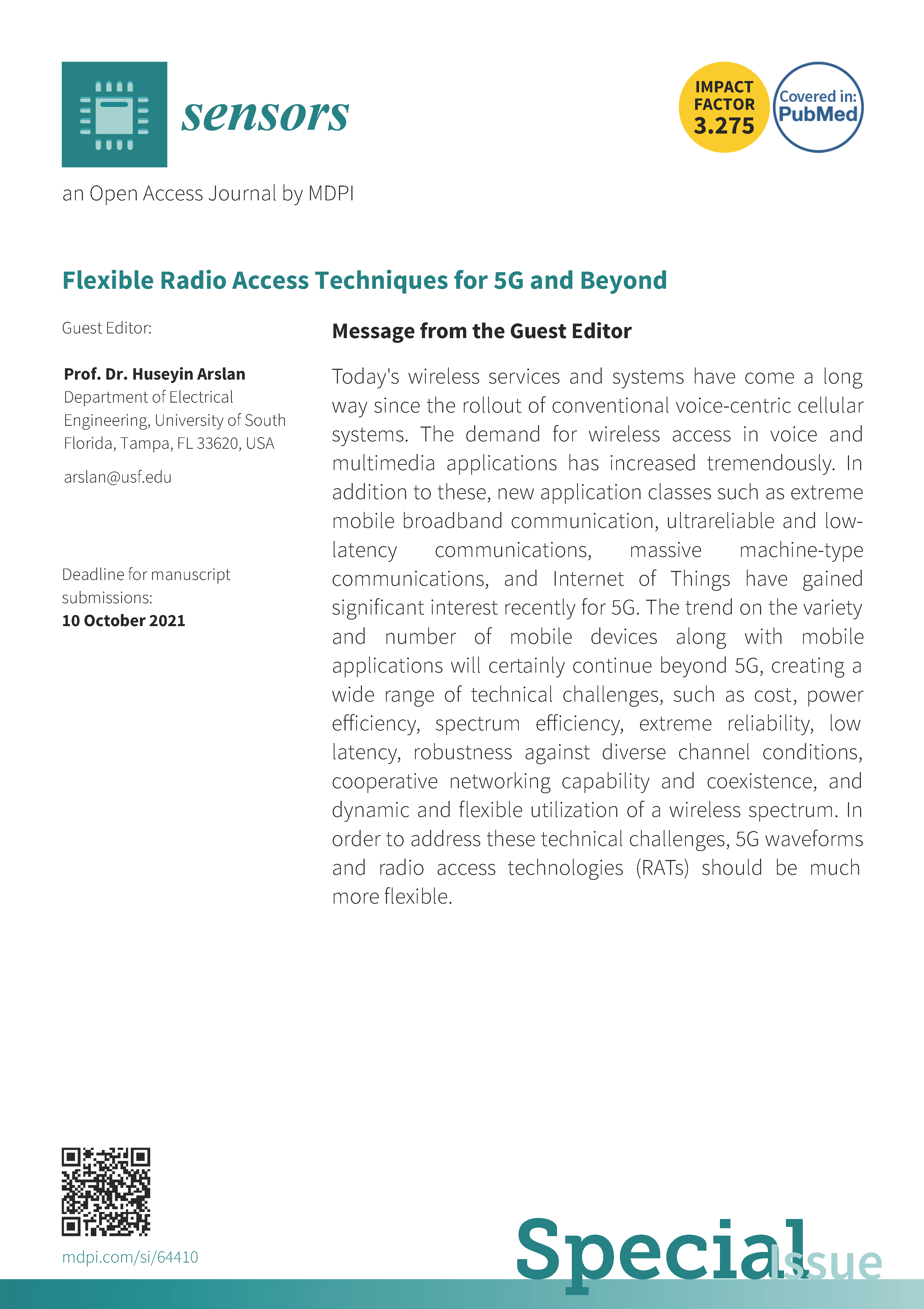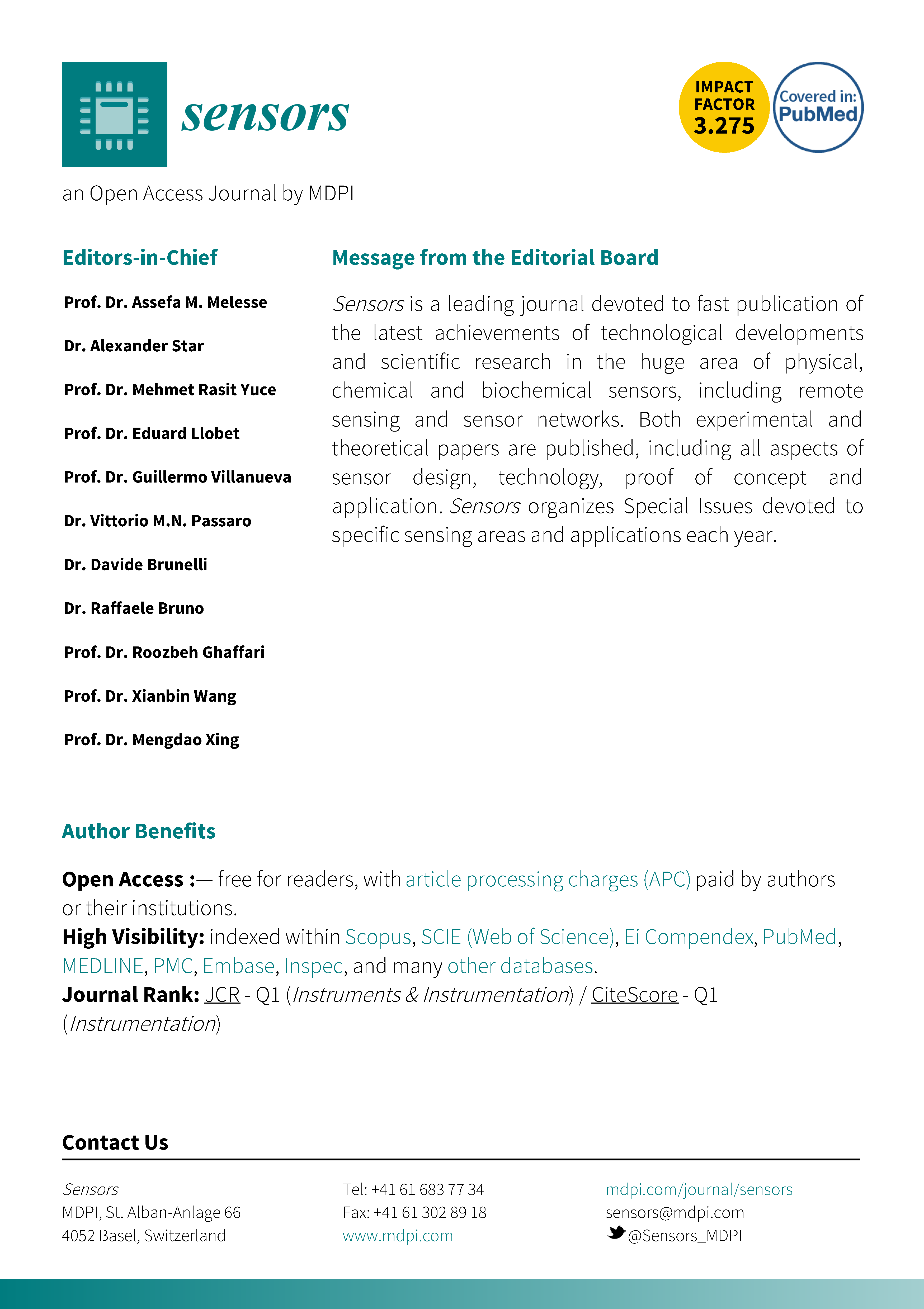 Welcome to Wireless Communications & Signal Processing Group (WCSP)
The research focus of the Wireless Communications and Signal Processing (WCSP) group at the electrical engineering department of USF are related to advanced signal processing techniques at the physical (PHY) and medium access (MAC) layers, with cross-layer design for networking adaptivity and Quality of Service (QoS) control. WCSP group is interested in many forms of wireless technologies including
cellular radio
wireless PAN/LAN/MANs
fixed wireless access
aeronautical networks
underwater networks
in-vivo networks
and specialized wireless data networks like

wireless sensors networks
wireless telemetry
The current research interests of the WCSP group are
5G and beyond research, foundation technologies for 6G

5G and beyond waveform design (6G waveform)

non-orthogonal waveforms
hybrid waveforms
flexible waveforms

Advanced scheduling for future radio access
PHY security
Cross layer security
REM security
Sensing security
RIS PHY security
Cognitive radio security
URLLC and URLLSC - Ultra reliable, low latency, and secure communications
Interference management through CoMP and ICIC (C-RAN)
Interference modeling, shaping, management, and cancellation
NOMA (non-orthogonal multiple access)
Beamforming and massive MIMO
Beam tracking
Millimeter wave communication
Spatial Modulation
Modulation options for OFDM and beyond
Mobility

Support of mobility in Millimeter waves
Mobility models
Tracking and compensation against mobility
Predicting mobility
Use of mobility information to enhance system performance (mobility prediction and mobility exploitation)

REM- radio environment mapping (includes radar aspects)
Cognitive radio, adaptive radio access technologies
Flying base stations (high altitude platforms)
Drone networks
Signal identification, synchronization, analysis, test, and measurement
Machine learning for wireless communications and developing data sets
Sparsity and compressed sensing (sparsity level estimation, sparse or not detection)
Channel, Interference, and Signal modeling and estimation using sparsity and machine learning
Handover (both vertical and horizontal) and authentication
Joint sensing and communications (joint radar and communication)
Co-existence issues (Spectrum sharing, dynamic spectrum access and related co-existence issues)
RIS and backscattering for co-existence
Waveform design for joint sensing and communications
NOMA in delay/doppler domain.
Recent graduates of WCSP group found employment at companies like
NTT DoCoMo
QUALCOMM
Atheros Wireless
Motorola
Facebook
Apple
Amazon
Honeywell
Intel
Logus Broadband Wireless Solutions
Reverb Networks
MaxLinear
National Telecommunications and Information Administration
Some of our graduates found positions in well-established universities as post-doc and university professors
News Update
Call for Papers
Click to see the publication statistics of WCSP Ph.D. Alumni!