Workshop Chairs
Wei Yu, University of Toronto, Canada
Tommy Svensson, Chalmers University of Technology, Sweden
Lingjia Liu, University of Kansas, USA
Technical Program Chairs
Halim Yanikomeroglu, Carleton University, Canada
Charlie (Jianzhong) Zhang, Samsung Research America, USA
Peiying Zhu, Huawei Technologies, Canada
Technical Program Committee
Abdulkareem Adinoyi, Carleton University
Raviraj Adve, University of Toronto
Ibrahim Altunbas, Istanbul Technical University
Sergey Andreev, Tampere University of Technology
Imran Ansari, Texas A&M University at Qatar (TAMUQ)
Jonathan Ashdown, U.S. Air Force Research Lab. (AFRL)
Erdem Bala, InterDigital
Anantharaman Balasubramanian, Interdigital Communications
Hadi Baligh, Huawei Technologies Canada co. Ltd.
Ebrahim Bedeer, Carleton University
Federico Boccardi, Ofcom
Shengrong Bu, University of Glasgow
Daniel Calabuig, Universidad Politecnica de Valencia
Emilio Calvanese Strinati, CEA-LETI
Houda Chafnaji, INPT Rabat
Rong-Rong Chen, University of Utah
Runhua Chen, China Academy of Telecomm. Technology
Julian Cheng, University of British Columbia
Oussama Damen, University of Waterloo
Subhrakanti Dey, Uppsala University
Zhiguo Ding, Lancaster University
Qinghe Du, Xi'an Jiaotong University
Lutfiye Durak-Ata, Yildiz Technical University
Salman Durrani, The Australian National University
Ozgur Ertug, Gazi University
Carlo Fischione, KTH
Ramy Gohary, Carleton University
David González G, Aalto University
Ekram Hossain, University of Manitoba
Kianoush Hosseini, Qualcomm Inc.
Salama Ikki, Lakehead University
Hazer Inaltekin, Antalya International University
Toufiqul Islam, Huawei Canada Research Center
Omneya Issa, Communications Research Centre Canada
Aman Jassal, Huawei
Gunes Karabulut Kurt, Istanbul Technical University
Mehmet Kemal Karakayali, Bell Labs, Alcatel-Lucent
Witold Krzymien, University of Alberta / TRLabs
Kiran Kuchi, IIT Hyderabad
Michel Kulhandjian, State University of New York at Buffalo
Philippe Leroux, Huawei Technologies Co., Ltd.
Yicheng Lin, University of Toronto
Liang Liu, University of Toronto
Liangping Ma, Interdigital
Behrooz Makki, Chalmers University of Technology
Nicholas Mastronarde, University at Buffalo
Hani Mehrpouyan, Boise State University
Nader Mokari, Tarbiat Modares University
Masoumeh Nasiri-Kenari, Sharif University of Technology
Keivan Navaie, Lancaster University
Apostolos Papathanassiou, Intel Corporation
Nikolaos Pappas, Linköping University
Benoit Pelletier, InterDigital Canada
Yinan Qi, Samsung R & D Institute UK
Mohammad Razavizadeh, Iran Univ. of Science & Technology (IUST)
Sandra Roger, Universitat Politècnica de València
Hamid Saeedi, Tarbiat Modares University
Frank Schaich, Nokia Bell Labs
Karim Seddik, American University in Cairo
Nima Seifi, Ericsson Research
Cong Shen, University of Science and Technology of China
Gokul Sridharan, Rutgers University
David Steer, Huawei Technologies Co
Mikael Sternad, Uppsala University
Leszek Szczecinski, INRS-EMT
Mehrdad Taki, University of Qom
Chintha Tellambura, University of Alberta
Milos Tesanovic, Samsung Electronics R&D Institute UK
Olav Tirkkonen, Aalto University
Antti Tölli, University of Oulu
Stefan Valentin, Huawei Technologies
Xianbin Wang, University of Western Ontario
Joerg Widmer, IMDEA Networks Institute
Jingxian Wu, University of Arkansas
Xiaodong Xu, Beijing Univ. of Posts and Telecommunications
Yang Yi, University of Kansas
Di Yuan, Linköping University
Keyvan Zarifi, Huawei Technologies
Wolfgang Zirwas, Nokia Siemens Networks GmbH&CoKG
Yaning Zou, Technische Universität Dresden
Important Dates
| | |
| --- | --- |
| Full Paper Submission: | 1 July 2016 15 July 2016, 11:59 pm (EDT) |
| Acceptance Notification: | 1 September 201615 August 2016 |
| Registration Deadline: | 1 September 2016 |
| Camera-Ready Submission: | 1 October 2016, 11:59 pm (EDT) |
| Workshop: | 4 December 2016 |
Submission Link
Papers should be submitted using EDAS (https://edas.info/N22545).
The authors should follow the IEEE guidelines that apply to all GLOBECOM submissions when preparing their contributions (maximum paper length: 6 pages with 10-pt font).
Committee Members
Workshop Chairs:
Dr. Wei Yu, Professor, University of Toronto, Canada Website - weiyu@comm.utoronto.ca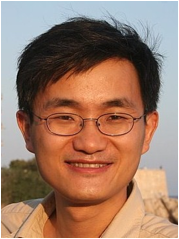 Wei Yu received the B.A.Sc. degree in Computer Engineering and Mathematics from the University of Waterloo, Waterloo, Ontario, Canada in 1997 and M.S. and Ph.D. degrees in Electrical Engineering from Stanford University, Stanford, CA, in 1998 and 2002, respectively. Since 2002, he has been with the Electrical and Computer Engineering Department at the University of Toronto, Toronto, Ontario, Canada, where he is now Professor and holds a Canada Research Chair in Information Theory and Wireless Communications. His main research interests include network information theory, optimization, wireless communications, and broadband access networks. Prof. Wei Yu served as an Associate Editor for IEEE Transactions on Information Theory (2010-13). He was an Editor for IEEE Transactions on Communications (2009-2011), IEEE Transactions on Wireless Communications (2004-2007), and a Guest Editor for several special issues for IEEE Journal on Selected Areas in Communications. He is a member of the Signal Processing for Communications and Networking Technical Committee of the IEEE Signal Processing Society. He received the IEEE Signal Processing Society Best Paper Award in 2008. Dr. Yu is a Fellow of IEEE.
Dr. Tommy Svensson, Professor, Chalmers University of Technology, Sweden Website - tommy.svensson@chalmers.se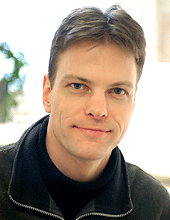 Dr. Svensson is leading the research on air interface and wireless backhaul networking technologies for future wireless systems at Chalmers. He received a Ph.D. in Information theory from Chalmers in 2003, and he has worked at Ericsson AB with core networks, radio access networks, and microwave transmission products. He was involved in the European WINNER and ARTIST4G projects that made important contributions to the 3GPP LTE standards, the recently finished 5G EU FP7 METIS project and the recently started EU H2020 5GPPP mmMAGIC project targeting solutions for mm-wave communications in 5G. His main research interests are in design and analysis of physical layer algorithms, multiple access, resource allocation, cooperative systems, moving networks and satellite networks. He also has industrial experience of higher layer design for wireless communication systems. He has co-authored three books and more than 120 journal and conference papers. He is Chairman of the IEEE Sweden joint Vehicular Technology/Communications/Information Theory Societies chapter, and coordinator of the Communication Engineering Master's Program at Chalmers. Dr. Svensson is a senior member of IEEE.
Dr. Lingjia Liu, Associate Professor, University of Kansas, USA Website - lingjialiu@gmail.com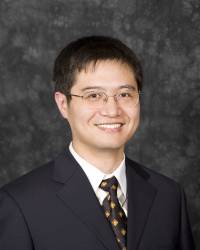 Lingjia Liu received his B.S. degree in Electronic Engineering from Shanghai Jiao Tong University, Shanghai, China and Ph.D. degree in Electrical Engineering from Texas A&M University, College Station, Texas. Prior to joining the EECS at KU, he spent more than three years at Samsung Research America - Dallas where he received the Global Samsung Best Paper Award in 2008 and 2010. He was leading Samsung's efforts on multiuser MIMO, coordinated multipoint (CoMP), and heterogeneous networks in LTE/LTE-Advanced standards. He is currently an Editor for the IEEE Transactions on Wireless Communications and Associate Editors for the EURASIP Journal on Wireless Communications and Networking and Wiley's International Journal on Communication Systems. He is co-editor of special issues of many journals including Elsevier Journal on Computers & Electrical Engineering and IEEE Wireless Communications. He has 20+ journal publications, 30+ conference papers, 40+ US patent applications (15+ granted), and numerous technical contributions to 3GPP LTE/LTE-Advanced and IEEE 802.16m. Lingjia Liu was selected by the National Engineers Week Foundation Diversity Council as "New Faces of Engineering 2011", Air Force Summer Faculty Fellow by the U.S. Air Force Office of Scientific Research in 2013 and 2014, and Miller Scholar at the University of Kansas in 2014.
Technical Program Chairs:
Dr. Halim Yanikomeroglu, Professor, Carleton University, Canada Website - halim@sce.carleton.ca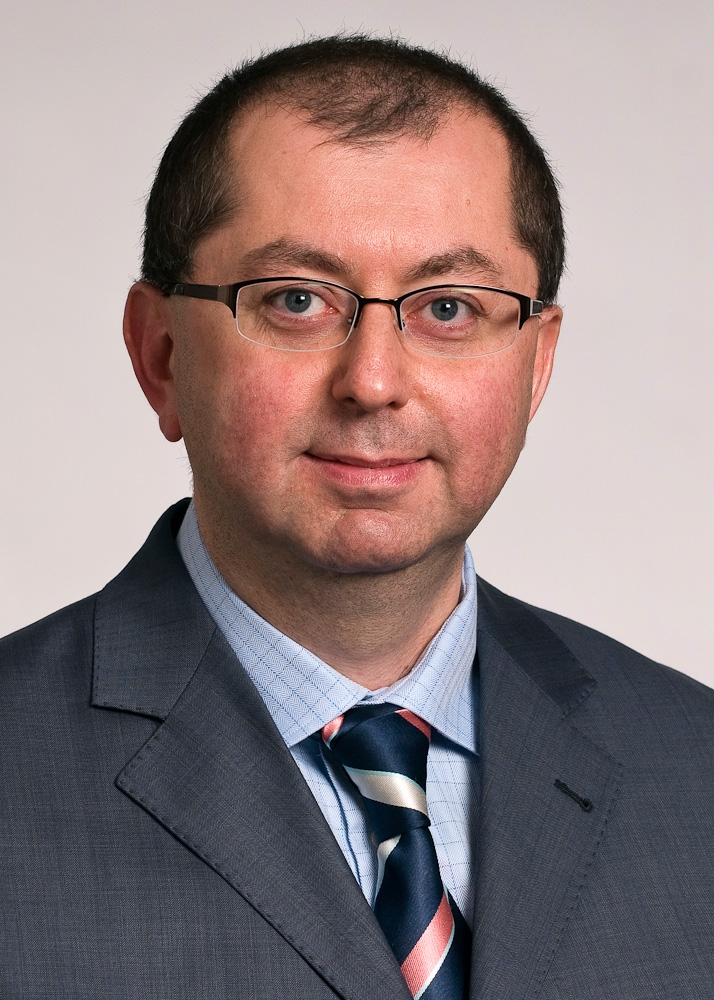 Dr. Yanikomeroglu's research interests cover many aspects of the physical, medium access, and networking layers of wireless communications with a special emphasis on 5G/5G+ networks. In recent years, Dr. Yanikomeroglu's research has been funded by Huawei, Blackberry, Samsung, Communications Research Centre of Canada, Telus, DragonWave, Allen Vanguard, Nortel, NSERC, and TUBITAK. Dr. Yanikomeroglu has been involved in the organization of the IEEE Wireless Communications and Networking Conference (WCNC) since its inception, and over the years, he has served in various capacities including Steering Committee Member and the Technical Program Chair/Co-Chair of WCNC 2004, 2008, and 2014. Dr. Yanikomeroglu was the General Co-Chair of the IEEE Vehicular Technology Conference Fall 2010 held in Ottawa (VTC2010-Fall). Dr. Yanikomeroglu has served in the editorial boards of the IEEE Transactions on Wireless Communications, IEEE Transactions on Communications, and IEEE Communications Surveys & Tutorials. He is a former chair of IEEE's Technical Committee on Personal Communications (now called Wireless Communications Technical Committee). He is an IEEE Distinguished Lecturer for the IEEE Communications Society and the IEEE Vehicular Technology Society in 5G wireless technologies. Dr. Yanikomeroglu is a senior member of IEEE.
Dr. Charlie Jianzhong Zhang, VP, Samsung Research America jianzhong.z@samsung.com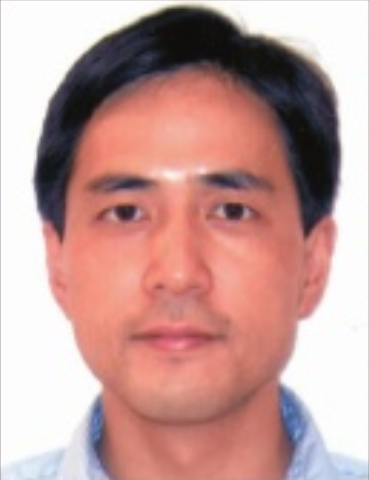 Charlie Jianzhong Zhang is a VP and head of Standards and Mobility Innovation Lab with Samsung Research America, where he leads research and standards for 5G cellular systems and next generation multimedia networks. He received his Ph.D. degree from University of Wisconsin, Madison. From Aug 2009 to Aug 2013, he served as the Vice Chairman of the 3GPP RAN1 working group and led development of LTE and LTE-Advanced technologies such as 3D channel modeling, UL-MIMO and CoMP, Carrier Aggregation for TD-LTE, etc. Before joining Samsung, he was with Motorola from 2006 to 2007 working on 3GPP HSPA standards, and with Nokia Research Center from 2001 to 2006 working on IEEE 802.16e (WiMAX) standard and EDGE/CDMA receiver algorithms. Dr. Zhang is a Fellow of IEEE.
Dr. Peiying Zhu, Huawei Fellow, Leader of Huawei Global 5G Research Program, Canada peiying.zhu@huawei.com
Dr. Peiying Zhu is a Huawei Fellow and Senior Director of North American Wireless Research and Standards. The focus of her research is advanced wireless access technologies for LTE/LTE-A and beyond. She is currently leading 5G wireless system research in Huawei. Prior to joining Huawei in 2009, Peiying was a Nortel Fellow and Director of Advanced Wireless Access Technology in the Nortel Wireless Technology Lab. She led the team and pioneered research and prototyping on MIMO-OFDM and Multi-hop relay. Many of these technologies developed by the team have been adopted into WiMAX /LTE standards and 4G products. Peiying has more than 150 granted patents in those areas. She was actively involved in IEEE 802.16 and LTE standards development, served as IEEE 802.16j Relay Task Group vice chair, various ad-hoc chairs, and IEEE 802.16 Working Group Secretary positions. She is a WiFi Alliance Board member and Treasurer. Dr. Zhu is currently serving as a guest editor for the SPM Special Issue on Signal Processing for the 5G Revolution. Dr. Zhu received her Ph.D. degree in electrical Engineering from Concordia University in Canada and M.S. and Ph.D. degrees in Electrical Engineering from Southeast University in China.